Ocoee Middle School
Ocoee Middle School home of the COLTS...
Considering Others while Learning Together Successfully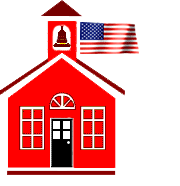 VISION STATEMENT
Ocoee Middle School, in partnership with our families and community, will provide a secure and challenging learning environment which will empower all students to achieve their greatest potential. Ocoee Middle School will be the bridge that allows students to reach the next level of learning.
MISSION STATEMENT
The mission of Ocoee Middle School is to provide a curriculum focused on the total development of the child through a variety of educational experiences. The school is committed to fostering in students the desire and the capacity to become life-long learners and responsible citizens.
BELIEFS
1- We believe that the primary commitment of our school is student learning, with the help of teachers, administrators, parents, and the community at large.
2- We believe that students learn best when they are actively involved in the learning process and when a variety of instructional approaches are used to support their learning abilities.
3- We believe that the student who experiences success in learning activities develops self-confidence and a positive attitude toward learning.
4- We believe that a student's self-esteem and self-discipline are enhanced by positive relationships and mutual respect among students, staff, and parents.
5- We believe that the goal of student learning must be to move beyond memorization of essential information toward the development of problem-solving skills.
6- We believe that student learning is promoted best in a safe, clean, and comfortable environment.

BACKGROUND
Ocoee Middle School is a public rural middle school serving sixth, seventh,and eighth graders, located within the city limits of Cleveland, TN. Located at 2250 North Ocoee Street, it houses @1200 middle school students. Ocoee Middle is one of two middle schools in the Bradley County School district--where our motto is "GROWING STUDENTS-BUILDING FUTURES". Ocoee Middle adheres to the Vision & Mission of Bradley County Schools as well. Click the following link to our district's website.
Ocoee Middle School began under the name of Bradley Elementary in 1972, and served 7th & 8th graders. In 1979, the name changed to Bradley Jr. High School and 9th graders were added to the campus. The school became its current name, Ocoee Middle School, in 2001, and the 9th graders were replaced by 6th graders. These changes were made to facilitate the school's transition to the middle school concept as part of the Bradley County Board of Education's master plan. The school was initially accredited by the Southern Association of Colleges and Schools in 1996.
Click the link below for our current Tennessee School Improvement Plan submitted November 2011.
http://www.bradleyschools.org/Download.asp?L=1&LMID=214956&PN=DocumentUploads&DivisionID=5373&DepartmentID=&SubDepartmentID=&SubP=&Act=Download&T=2&I=37472